The GLI Assessment Center offers a comprehensive and robust one-day assessment for prospective pastors and church planters to discern and prepare for the ministry to which God has called them. We provide the expertise to accelerate your readiness to serve well.
Our mission is to equip you with a veteran's wisdom and proven skills that will ready you for the challenges of pastoring and church planting, both personal and professional. One day is not enough for the pastor who is called to finish well, but it is one day that will equip you from start to finish.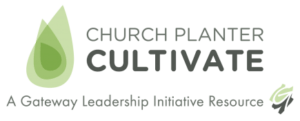 Gateway Leadership Initiative has been partnering and supporting the efforts of church planting churches, networks and denominations for decades. Agencies have been using our Church Planter Profiles© tool to help assess the readiness of their planters and now they are using our Cultivate Platform to train and equip them to successfully plant churches. GLI designed Church Planter Cultivate for the contemporary church planter seeking to reach our global, post-Christian world. After assessing over 17,000 church planters through our Church Planter Profiles©, we discovered the shocking reality that most church planters are not equipped to reach their culture.
What's involved in the assessment?
Each session challenges you to:
Ask  the right questions.
Build your team, your finances,
Call how to share your vision.
During the one-day intensive assessment, you will be challenged Here is a peek inside the one-day process:
Role Play:  The participants will be presented with different scenarios to respond. These include evangelism, real-life issues, staff issues, etc.
Fundraising: Give us your best pitch and receive feedback from your peers. Create ask list, etc.
Lead People to Faith: How to lead people into life-changing relationships with Jesus? Come asUr Culture.
Build/Recruit: How to find the right people to join your launch.
Gather to Grow: How to create catalytic gatherings to accelerate growth?
Our peer assessments provide feedback from those working closely with you during the process.
Our team wants to offer you real-life perspectives on all areas of church planting. Our goal is to equip you with valuable tools and long-lasting friendships.
Church planting can be both challenging and lonely without the right people around you. Let us help you! Don't do this alone!
Meet the assessment team:
---
Start planting today
Upcoming Assessment Centers:
August 2022 (TBD)
September 2022 (TDB)
For Individual Church Planter
Includes Pre-work Assessments
One-day at our site in San Diego
Includes Pre-work Assessments
One-day at our site in San Diego
For Churches that are trying to decide if a candidate will work for their organization.
Includes Pre-work Assessments
One day at our site in San Diego
For Teams of 6 or more
Includes Pre-work Assessments
GLI Assessment Team Travels to your site
If you would like to talk to someone about how GLI may be able to better support your church planting efforts, we would love to talk to you.