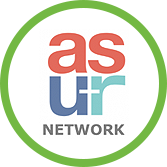 Background: Gateway Leadership Initiative (GLI) is mobilizing churches & church leaders to launch church planting Networks as a part of the AsUR Movement—leading people to "come as you are" but not "stay as you are" in churches that actually restore a lost, broken world around them. We desire to support church planting movements all across the U.S. by assessing and equipping leaders to start, grow and multiply new churches that have a culture that allows people to "come as you are, but not stay as you are." We see the Church fulfilling its God given mission when it helps people move from lost to leading in the Church.
You can join the AsUR Network as an individual church or as a church planting organization.
Access to all of GLI's Church Planting Services and events at up to a 20% discount, and keeps you up to date on the latest resources to help the Church that is reaching those far from God.
Your church or organization will be listed on our website as a member of the AsUR Network.
We will provide a template to church planting organization to assist in creating their own charter.
Member churches are encouraged to recruit partner churches in their local area to be a part of the AsUR Network.
Church Planting Organization members are asked to commit to planting AsUR churches in a regular, ongoing way with the goal of planting every 2-3 years.
The application process is simple…
Read and agree with the AsUR Network Membership Agreement and AsUR statement of Faith
Complete the Application Below.
We will review your application and contact you to discuss your membership eligibility