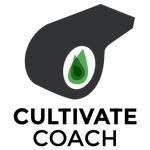 Change lives by coaching others to plant "COME AS YOU ARE" churches
The Cultivate Coach Training Program was developed and designed to train individuals who want to work with and coach church planters through the Church Planter Cultivate 36 week course.
Church Planter Cultivate is one of the most effective tools at training Church Planters to reach those far from God as they raise the Church up out of the culture. One of the reasons this course is so powerful is because of the coach relationship that is developed within the course.
If you are a Church Planting Coach, Pastor of a church with a heart for church planting, a Denominational church planting leader, or a church planting Network leader, Cultivate can be an important investment to increase the effectiveness of your church planting efforts.
Along with Cultivate, Cultivate Coach Training, is a practical tool to help your ministry of church planting become more effective. With only 25% of church plants surviving past 5 years it's critical for Church Planters to be equipped for the difficult task ahead of them.
Cultivate Coach Training will prepare you to effectively Coach Church Planters through Cultivate.
The Cultivate Coach Training program includes an 8 week online course, coach mentoring and additonal development exercises. Completion of the program includes;
8 week self- directed online course
4 Mentor Coach Sessions
Review and feedback of 2 recorded coaching sessions
Completion of 2 additional books on coaching from approved book list
Cultivate Coaches should have direct experience in planting a church, or have had a substantial supportive role in planting one.