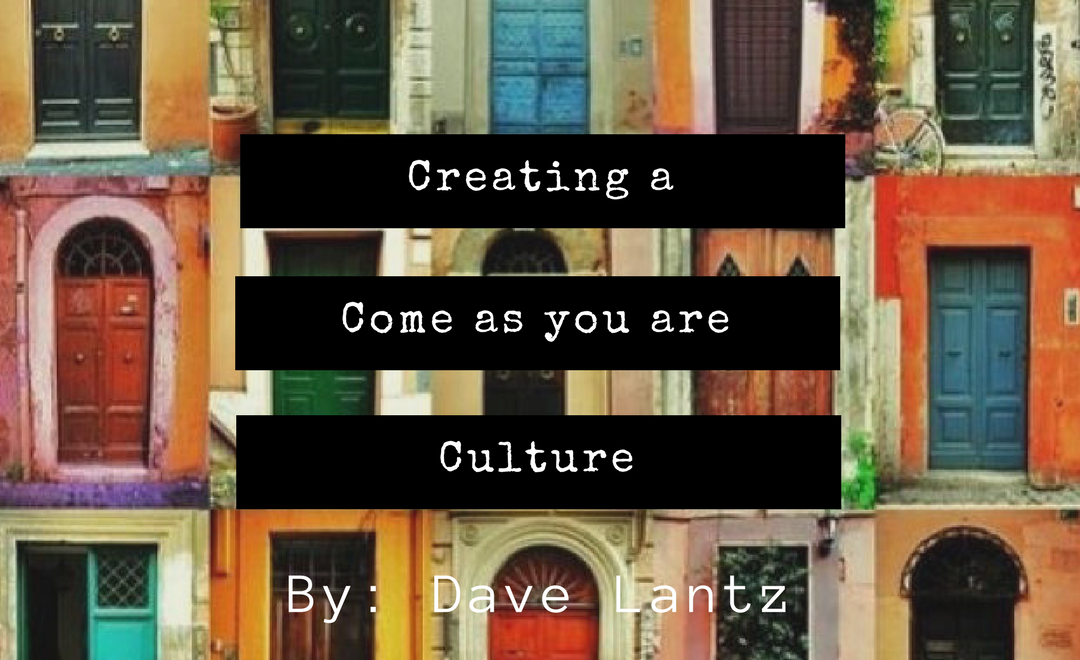 I read John Burke's book, No Perfect People Allowed, at the beginning of 2006. At the time, I was leading a church in West Michigan and working hard to reach people in our local community. New people were coming to faith and the church was growing—but it was a battle. Every change we made came with a cost. I was becoming more and more frustrated with the traditional structures of existing churches. John's book set my heart on fire and inspired me to finally take the step of faith toward church planting. These two lines especially got me, "I'm convinced that it will take new leaders, starting new churches, for successive new generations to overcome the current decline and see the church resuscitated. I believe thousands of local churches with a come-as-you-are culture can and should be started over the next decade to effectively reach successive generations (NPPA, page 305)." I was sold.
Over the next year, my wife and I, our three young children and a few close friends moved across country to start at new church in San Antonio, Texas. Rockhills Church was birthed in partnership with Gateway Church in Austin and we began, literally, creating a church out of the culture. We began making friends with suburban professionals, city officials, LGBT activists, former drug dealers and everybody in between. It was exhilarating because we were starting with the local culture to build our core community. We focused on contextualizing the grace of Jesus into the existing culture—we didn't have to follow any preset structure. It was about sharing our faith from one life to the next. That was tough for some of our core community because they wanted church to be familiar, similar to what they had experienced—Sunday services and the standard activities and ministry programs. But that wasn't our intention. So some of our core group left early on, which made us more focused. We were going to reach people right where they were and build a church right in the midst of San Antonio. This commitment helped form many important relationships in the city. We were able to build friendships and partnerships with leaders and volunteers at multiple local organizations that were serving people right where they were. That kept us on mission as we shared the message of Jesus and served people in practical and relevant ways.
Rockhills never blew up and become a church of thousands of people. We saw lots of people come to faith but we didn't have the resources to get out of a school—today, we continue to have about 200-250 people attending on a Sunday. We planted a church in 2014 and sent about 10 of our best young leaders to be part of their launch team. That church, Rockpoint Church, is doing well and reaching people on the NE side of San Antonio, with over 200 in attendance. They are reaching the next generation.
Last year, I received a call to lead an existing church back in West Michigan. We struggled through making the decision but ultimately made the move. It was tough because we felt like we might be leaving behind a dream to start new churches and reach people in the culture. It was a step of faith for us. My wife and I had parents who were aging and we felt it would be better to be close to them for this season of life. I felt like the timing was right but I didn't know what to expect. We were never 100% sure. Will this church really be willing to move forward? Can we mobilize our people to build a church out of the culture? Will we be able to reach new generations with the grace of Jesus?
Well, after a year, I don't know fully what God is doing. But I do know this—we are on mission and focused on reaching people right where they are. We are making lots of changes to align our staff and ministries to be on mission. We are stretching people to see and respond to the opportunities to love people around them on a daily basis. As we reach young people, we will have plenty of opportunities to train and equip them to be leaders for the next generation. Even though the church is over 70 years old, we are contextualizing the grace of Jesus into our culture. Yes, there are battles, but I'm more focused than I was a decade ago. We will build the right team. We WILL reach the next generation. That's the message. That's the DNA that we're building. I am still convinced that we can change culture by the next 100 people we reach.
The next sentence from what I quoted earlier in No Perfect People Allowed is, "But this vision is dependent on the right emerging leaders responding to God's call, and the right existing churches banding together to envision, equip and empower a new generation of leaders." You know what? We're beginning to do that. Contextualization is the key. We are building relationships and working with community leaders who are connecting us to the next generation. This happens one relationship at a time. So we are beginning to raise up new leaders and create strategic partnerships with people who are helping us to influence the next generation with the good news of Jesus. These relationships are developing within the public school system, the local Boys and Girls Clubs and different agencies that support kids in our community. We have the opportunity to influence hundreds of kids who don't have a relationship with Christ. This is so exciting and the more we engage in it, the more stories we can tell, the more the church culture will shift. We're building momentum. New people are coming, people who are new to church and people with different backgrounds. But we've got to keep our foot on the gas. It's not cutting edge ministry. It's the hard work of getting people focused on what matters most. Contextualization can happen anywhere. We can reach the next generation anywhere—we just have to be able to be clear on our mission and continue to make the necessary adjustments. As we remove barriers, we can trust that God's Spirit will do the most significant work.