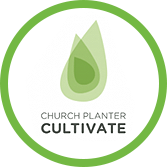 "Don't plant a church that just steals Christians from other churches.
Cultivate a church that transforms people from lost to leading."
Cultivate was developed by successful church planters who have seen thousands of people find faith, grow, and become leaders of the church. Cultivate combines expert content, guided real-world experiences, and transforming relationships to help you develop a contextual strategy specifically designed for your culture. Cultivate is a unique 9-month curriculum designed to help you develop the habits and skills essential to plant and grow a new, asUR church that reaches your culture.
Cultivate was designed for the contemporary church planter seeking to reach our global, post-Christian world. After assessing over 18,000 church planters through our Church Planter Profiles© , we discovered the shocking reality that most church planters are not equipped to reach their culture. Cultivate will help you start a new church that will grow by conversion growth rather than just transfer growth.
Looking for the login for Cultivate? Click HERE
Expert content by renowned authors and experienced church planters delivered anywhere, anytime through online video and readings.
60 online exercises designed to catalyze you into the real-world experiences necessary to develop the knowledge, character, and skills of a successful church planter.
Relationships with a coach, champion, and other like-minded church planters to guide and support you in this courageous kingdom venture.
9 hours of Masters-level (M.A. or M.Div.) seminary credit available through Bethel Seminary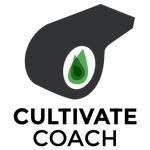 OUR COACHES:
All of our coaches are experienced church planters and missionaries who have successfully planted churches or movements that reached their un-churched culture. Your Cultivate experience is guided by a personal coach who will engage in real, lasting relationship with you and guide you in preparing to plant a church. Church planting denominations or networks using Cultivate can choose to provide their own coaches.
If you are interested in becoming a Cultivate Coach, find out more about our training HERE
HOW WILL CULTIVATE EQUIP ME?
Most church-planter boot camps or seminary classes give you knowledge and information. While valuable, head-knowledge alone does not form the habits, skills, and leadership characteristics of a successful planter. Cultivate's unique approach combines expert knowledge with real-world experiences, guided and supported by critical mentoring relationships. The goal is to transform you into a leader with the impact of Jesus by learning and practicing the behaviors that actually engage culture, create momentum, and see people go from lost to leading the church.
As you go through Cultivate's online course, you will have access to exclusive training videos of established, successful church planters and leaders teaching you first-hand how to grow your own church using time-tested, missiological principles.
Cultivate is based on 60 online exercises developed by those who have first-hand experience in what it takes to actually plant a church out of the culture. Each exercise will guide you to…
Ask the right questions to guide your thoughts and actions as a contextual, strategic leader.
Act out new skills in real kingdom-building activities that actually start a church out of the surrounding culture.
Reflect on every experience to glean leadership principles and formulate your church's values, strategies, and processes.
Relate to a seasoned coach and a peer "champion" for accountability, learning, and inspiration.
Church planting can be both challenging and lonely without the right people around you. Cultivate will help you develop relationships with mentors and peers to walk you through your equipping and support you while you plant your church.
A personal Coach will guide you through the 60 experiences. You and your coach will meet or touch base twice a month to discuss progress and lessons learned. We can assign you a coach or your denomination or church may provide a certified coach.
You will be asked to choose a Champion to meet once or twice a month throughout your journey to hold you accountable, be a good listener, and provide affirmation and feedback.
Cultivate can also connect you with other like-minded church planters through Gateway Leadership Initiative's yearly AsUR Gathering, providing an invaluable, on-going support system.
TUITION AND ACCREDITATION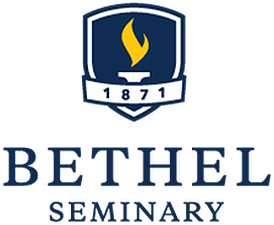 Cultivate has several options for registration depending on if you already have someone who is willing to coach you through this 9-month experience or if you need us to provide an experienced and qualified coach to assist you. We have also developed partnerships with some Seminary schools to provide academic credit for completion of Cultivate.
SPECIAL PRICING FOR AGENCIES
GLI is partnering with other church planting agencies to provide cultivate training and coach training for their own church planters and staff. Find out more HERE
WANT TO TALK MORE ABOUT CULTIVATE?
Fill out this form and we will contact you.