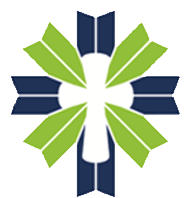 Sept 11, 2018: Job Posting
Location: Redeemer Parkersburg
Parkersburg, WV
Redeemer seeks a worship leader who will also serve as a partner to our pastor in church planting. This position is structured as part time so the candidate will intentionally seek work in the community and begin to grow roots.

– Have a heart for Christ and leading others to Him.
– Personally worship from your overflow.
– Pastorally lead congregational singing.
– Recruit team members and encourage their gifts.
– Work with pastor and staff to plan and prepare.
– Lead Sunday worship and worship for occasional special services.
– Share life with those in our faith community.
– Learn and teach hymns and contemporary songs.
– Preach occasionally.
– Enter discipling relationship with pastor.
– Practice hospitality.

Position Qualifications:

– Possess an outgoing and entrepreneurial spirit.
– Some seminary experience preferred.
– Having completed church planting assessment would be a bonus.
– Have experience in starting ministries from scratch.
– Gifted musically to lead congregational singing with a keyboard or guitar.
– Desire to grow theologically.
– Bachelor Degree Preferred.

Redeemer may be help candidate with additional training/seminary as needed.

Please send resume to office@redeemerpark.org

GLI Church Planting does not have any additional informatin about this position.  All inquiries should go directly to the email address listed above.