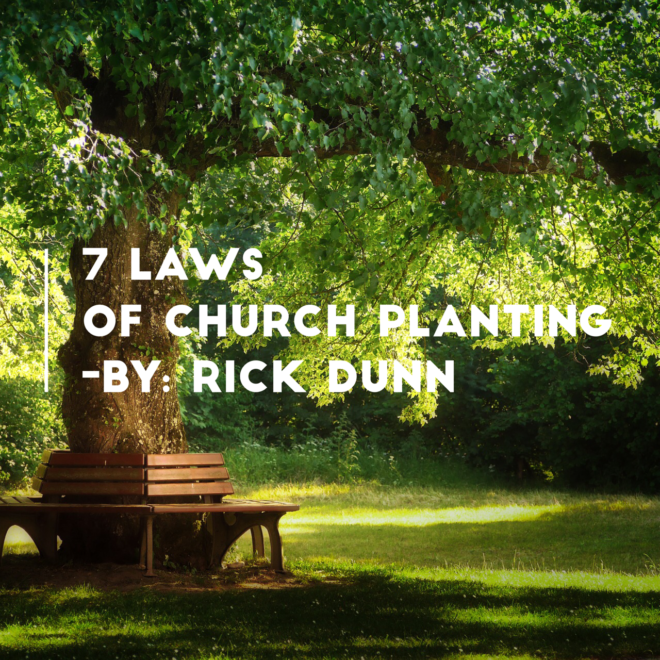 What is Success? 
Church Planting is truly one of the most challenging Callings in vocational ministry; one often filled with difficulty and will require the best out of you along the way. As I like to say, "Church Planting is not for the faint of heart."
I have found that in many ways, there is a strong parallel between church planting and a business start-up. The October 2014 edition of Gallup's Business Journal says, "About 50% of new U.S. companies fail in their first five years. Five years of work, money, and hope — and it all just disappears, five times out of 10." Similarly, approximately ½ of all new church starts don't survive past the 5-year mark, although in recent years, I have heard that these numbers are improving due to the hard work of Denominations & Networks in the areas of training, resourcing and support for Church Planters, that's good news.
To begin to understand why church plants fail, we must first articulate something we may not all agree on, "what is success?" Each person reading this blog will have their own ideas about how to answer this question, here are my thoughts, a successful church is a church with the following characteristics:
A church that has reached the point of being numerically & financially self-sustaining. Just like in our personal lives, we can't really say we are a success until we are able to pay our own bills and support ourselves; the same is true for churches.
A Church that Multiplies – Healthy churches plant other churches.  In the Great Commission, Jesus Called us to make disciples of all Nations and in 2 Timothy 2:2 we learn to do that by multiplying leaders.  We are missing God's mandate to the church if we are not multiplying & planting new churches.
A church that is experiencing continued growth. Healthy things grow. In my experience churches are either growing or dying. They may stay static for a period, but they are just passing through that phase. The force of momentum will eventually pull them back into a growth mode, or push them into a permanent decline.
In Matthew 28:18-20
"Jesus came and told his disciples, "I have been given all authority in heaven and on earth. 19 Therefore, go and make disciples of all the nations, [a] baptizing them in the name of the Father and the Son and the Holy Spirit. 20 Teach these new disciples to obey all the commands I have given you. And be sure of this: I am with you always, even to the end of the age."
The great commission demands that successful churches are effectively engaging the culture with the message of Jesus and seeing people far from God come to faith.
A church that is developing leaders.
Ephesians 4:12 says
1" Their responsibility is to equip God's people to do his work and build up the church, the body of Christ."  Our role is to develop leaders to send out in the power of the Holy Spirit to use their gifts to impact their world to the glory of God, a powerful sign of a successful church.
A church that is multiplying.
The Apostle Paul says in 2 Timothy 2:2
"You have heard me teach things that have been confirmed by many reliable witnesses. Now teach these truths to other trustworthy people who will be able to pass them on to others."
A successful church plant is a church that is multiplying disciples and multiplying churches. I would argue that both are required to fulfill the mandate to the Church in the scripture.
Like someone who has started a business, anyone who has been involved in church planting knows, without doubt, its challenges, and the more we can do to ensure their success the better.
Deciding what to measure is a critical part of understanding and impacting the success of new churches. I would like to suggest a phrase we use at GLI that we believe is the key measure of the success of a church plant, or for that matter any church, "Lost to Leader." If you can point to people in your church, new people, who when you met them, they were far from God and today they are leaders in your church, you are getting something right.
Consider how using this measure might cause you to look at some of the strategies being utilized in your church and their effectiveness, strategies of outreach, evangelism, discipleship and leadership development. It can help you to hone in on what is working and what is not working in your ministry and to make adjustments leading to greater effectiveness.
Stay tuned for Part II as we get into the specifics of the 7 Laws of Church Planting.
Pastor Rick Dunn
Executive Director GLI
March 2018