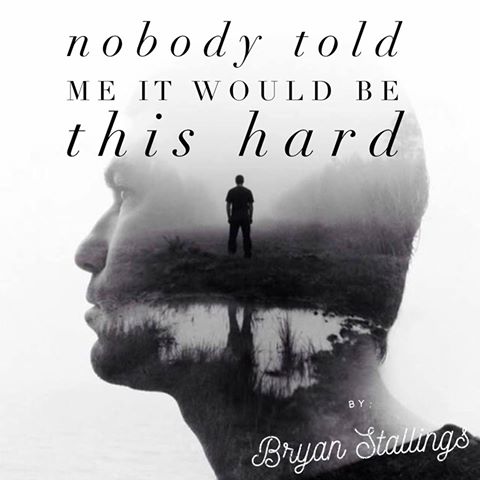 I did not set out to be a church planter. I did not know what I was in for. In 2008, God prompted my wife Amy and I to put together a small Thanksgiving dinner for people that lived in weekly and extended stay motels and the homeless here in Branson, Missouri. I tried to ignore God for several weeks but He just got more annoying, like a fly buzzing in your ear. So two weeks before Thanksgiving I gave into God's prompting and we hosted the dinner hoping that once we did our "good deed" God would be pleased and we could go back to our normal, although messy lives. That did not happen. God got a hold of our hearts. You see, we fully expected the people to come to the dinner to be lazy, that they didn't want to work, that they would just be unsavory characters. But what we found, was that they were just like you and me. They came to Branson for work and they had an explosion happen in their life… a medical issue… or a car break down… and they did not have a support system around them.
After that first Thanksgiving we wanted to continue to reach people to build relationships, to come alongside them and be that support system they were lacking. We began delivering a weekly sack lunch meal to the door of their motel room. Amy and I put together 48 meals in our kitchen at home and began our first meal delivery. Eight years later we now deliver over 1300 meals each week.
With all the work we were doing to help these folks physically, we quickly realized we needed to help them spiritually. Hopelessness in their situations had bred crime, alcoholism and drug addiction… and more brokenness. They needed God to help them overcome addiction.
So we started a church service and recovery program where people that are stuck in life can have others come alongside them that won't judge them, but will see the masterpiece that God created them to be. A safe place where God can restore them, heal them and they can learn to serve others in our community.
So many lives have been transformed through the work of Jesus Was Homeless. But it's been hard, really hard. Long hours. Sleepless nights. The downside of planting a church for those far from God AND in poverty is that there is no money from your congregation. In fact, we have to pick up most of the folks that come to church and we feed them a hot breakfast. When you don't have money coming in it's hard to pay staff so you become the janitor, the mechanic, the I.T. guy, the fundraiser, the breakfast cook, the van driver, the counselor, the pastor and you still try to be a husband and father. The enemy's attacks are relentless. People say mean and hurtful things about you. People don't follow through on their commitments so you end up of having to do their volunteer role as well. Everyone looks to you instead of God for their security. You constantly have to tell people "the truth, in love" but get no grace in return. You take paper cut after paper cut to your heart until you are losing serious amounts of blood.
People far from God are messy, real messy. I didn't sign up for this. I just wanted to deliver some meals. Had I known it would be like this I never would have done it. So would I do it again? Absolutely!!! Because there is nothing more rewarding than seeing what God can do with people far from Him. People that are really, really messy. It makes my faith stronger. It gets my heart beating faster. It proves that my God is a big, big God because I was one of those messy people. So don't give up. It's hard, sometimes really hard and God protects us from knowing that so that we press on because what you do as a church planter matters. Where else will they go? How will they hear the Gospel of Jesus? "But my life is worth nothing to me unless I use it for finishing the work assigned me by the Lord Jesus—the work of telling others the Good News about the wonderful grace of God." – Acts 20:24
By: Bryan Stallings, Executive Director, Jesus Was Homeless and Campus Pastor, Gateway Branson Church.