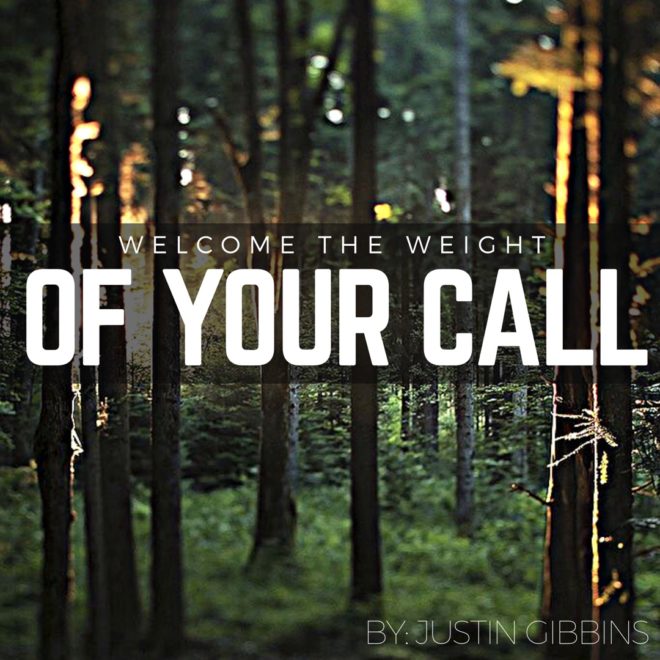 The weight and reality of the Call on your life to plant a church, will do one of two things to you; It will either crush you: or conform you to God's image. I read recently that it takes roughly 725,000 pounds of pressure per square inch, and temperatures over 2,200 degrees Fahrenheit, to create a diamond. In other words, a fully loaded 747 and a blast furnace! So often we look at a diamond and are mesmerized by its beauty and perfection, but we forget the hostile conditions that created the gem. Likewise, Church Planting is a hostile environment with incredible pressures and weight. There are times when it would feel better to have a 747 parked on your back. If ever there was a man who understood this it was Paul. Consider what God says to Ananias when He commissions him to go to Saul in Acts 9:15-16(NKJV):
But the Lord said to him, "Go, for he is a chosen vessel of Mine to bear My name before Gentiles, kings, and the children of Israel. For I will show him how many things he must suffer for My name's sake."
The weight of this verse takes my breath away every time I read it. Notice the call, "to bear My name before Gentiles, Kings, and the Children of Israel." Also, the promise "he must suffer for My name's sake." It is a promise of pressure; of weight. God is not talking about some keyboard warrior on Facebook slamming your last sermon. He is talking about real suffering, real brokenness, and real loss. So, of course, Saul did what any "glutton for punishment" would do and that day, Saul answered the Call, picked up his cross, and became Paul, and Paul was a man with a heavy cross.
I often wonder what you would have seen, when you looked into Paul's eyes? I wonder what the night and a day floating on debris in the sea did to him? What did the stones, the betrayal, the whipping, the chains, the jail time, what did these things do to him? Maybe you would have seen a man crushed and hardened by the weight he carried? Maybe you would see a steely gaze and a leathery soul? I see many Pastors who have grown hard and callused from years of battling and back-biting in ministry; the weight of their Calling, crushing the joy from them like the juice from an orange. But, I think Paul was different, in fact, I know he was. He welcomed the weight. He says so in Philippians 3:10-11(NKJV):
"that I may know Him and the power of His resurrection, and the fellowship of His sufferings, being conformed to His death, if, by any means, I may attain to the resurrection from the dead."
Paul didn't let the weight crush him, but conform him into the image of Jesus. He knew that the suffering had a purpose that far outweighed the pain. At the end of Paul's ministry he was more madly in love with Jesus and people than he was when he started. When you looked into Paul's eyes, you would not have seen a crushed and jaded planter, you would have seen hard-pressed diamonds of sparkling joy looking back at you.
The Call God has given to us as pioneers of the Gospel in hostile territory is heavy. It is not for the faint of heart or the weak of will. Still, it is not something to fear or let crush us either. The promise of pain is real, but Paul would encourage you with these words in 2 Corinthians 4:16-17(ESV):
"So we do not lose heart. Though our outer self is wasting away, our inner self is being renewed day by day. For this light momentary affliction is preparing for us an eternal weight of glory beyond all comparison."
I love that, BEYOND ALL COMPARISON. Yes it will be heavy, but the weight doesn't compare to the glory. It won't even be a footnote in the annals of history. Whatever weight, suffering and pressures that come upon us are actually working to create a glorious product that trumps any pain. Therefore, we don't lose heart, we welcome the process.
But how do we avoid being crushed by the weight? Paul says in Philippians 4:11-13(NIV):
"I am not saying this because I am in need, for I have learned to be content whatever the circumstances. I know what it is to be in need, and I know what it is to have plenty. I have learned the secret of being content in any and every situation, whether well fed or hungry, whether living in plenty or in want. I can do all this through him who gives me strength.
Don't miss this. ALL PAUL NEEDED WAS JESUS! The weight of your Call will crush any support system that you lean on outside of Jesus. As a Church Planter, Jesus alone has to be enough, whether you are getting praised or beaten, whether you are full or starving, laughing or crying, if Jesus isn't enough, if He doesn't outweigh the suffering you will never last. Why? Because you will suffer for His name, maybe not like Paul suffered, but there will be battles, friends who stab you in the back, gossip, slander, doubt, fear, attack of the enemy, spiritual warfare, depression, mockery, awkward glances in the grocery store, cold shoulders, stares and betrayal. There will be critics, crazies and circuses, and you can endure it all if all you need is Jesus.
What do people see when they look into your eyes Pastor? Do they see a man whose joy has been crushed out of him by the pressures of ministry? Or are they mesmerized by the love, compassion and joy that has formed through the weight and heat of the ministry of conformation? This is the foundational principle of Church Planting, to welcome the weight of your Call. Engage the suffering and exchange it for glory. The foundation supports the rest of your building and it must be able to withstand the weight. Welcome the weight of your Call. Jesus didn't Call you to crush you, He Called you to make a diamond.
By: Justin Gibbins