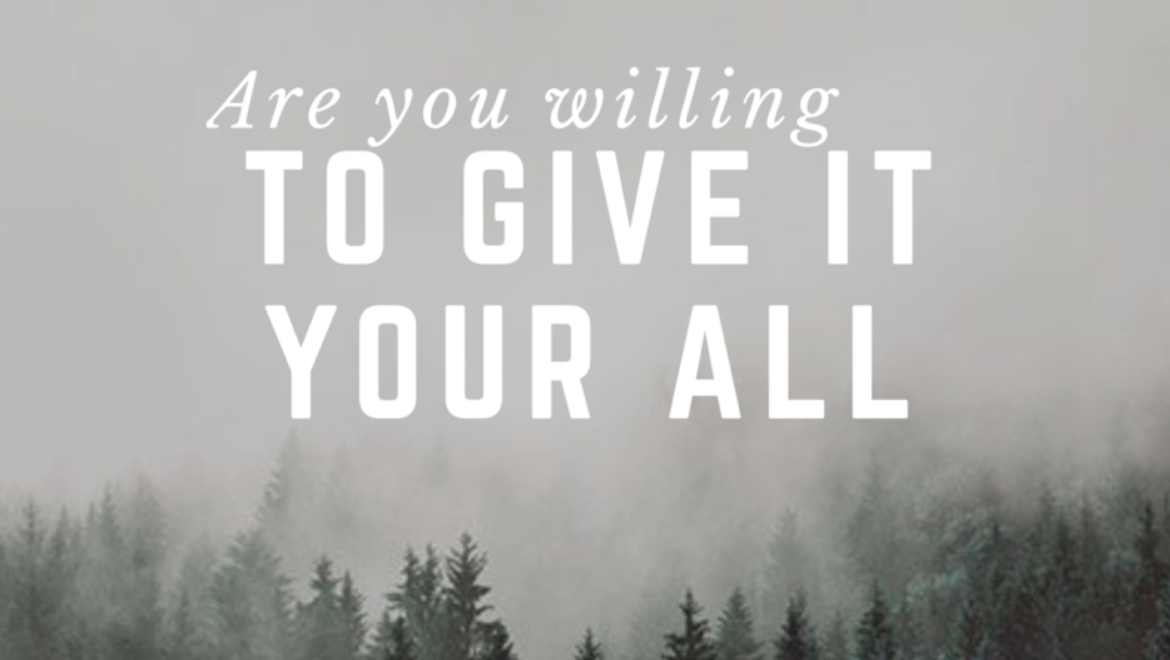 I am not ashamed of the gospel of Christ, for it is the power of God unto salvation for all who believe. Romans 1:16(NKJV)
When I was in High School, my friends and I would drive up to this old dilapidated dam on the Moyie River. We would climb down a steep rocky bank and then walk out on what was left of the concrete structure that standing about 70' above a clear pool below. We would jump off of the dam and called it cliff jumping. Reasonable people went to the beach, but not us, we found a truth somewhere between the top of that dam and the water that you can never know unless you have made the plunge. We found that you can never fully experience the power of gravity until you leave the comfort of the solid earth. Likewise, I have learned something similar in my walk with Jesus; you can never fully experience the power of God until you jump in to the work He has for you with both feet.
A Church Planter has to be a cliff jumper. It is not a walk on the beach. It can be terrifying, exhilarating, painful and exciting. But one thing it isn't, is easy. You cannot half-way commit to the call God has put on you and expect to experience the power of God in your ministry. You have to plunge into the work He has given you and give it all you've got.  Somewhere between the cliff and the water, when you are in free-fall with God, you will see His Power of at work like never before. Paul was a cliff jumper. Paul knew where the power of God is in the Gospel and he jumped in with both feet and preached it for all he was worth.
Paul said it like this to the Romans:
"So, as much as is in me, I am ready to preach the gospel to you who are in Romans 1:15
Paul didn't hold anything back. He hurled himself into his work. You never had to wonder if Paul could have given more. He poured himself out for the advance of the Gospel and left it all on the track. What's more he saw this level of commitment as normal. Notice what Paul says in Ephesians 6:19-20
"and for me, that utterance may be given to me, that I may open my mouth boldly to make known the mystery of the gospel, for which I am an ambassador in chains; that in it I may speak boldly, as I ought to speak."
The Gospel, according to Paul should only be proclaimed one way, boldly. Timidity has no relationship with the Gospel. The Gospel is bold and requires bold men & women to preach it. Why was Paul so bold and all in for the gospel? He says in Romans 1:16
I am not ashamed of the gospel of Christ, for it is the power of God unto salvation for all who believe.
The Gospel is what he lived for because the gospel is life! It is how God reaches and redeems people. THE GOSPEL IS THE POWER OF GOD AND IF WE WANT GOD'S POWER IN OUR CHURCHES THEN we must boldly proclaim the life-giving gospel of Jesus Christ as a foundation of our ministry. Bold, self-sacrificial, all-in proclamation of the gospel will result in salvation for anyone who hears and believes. To see the power of the Gospel, we must be all in.
Bill Hybels' book Leadership Axioms rocked my world. He quoted Joni Eareckson Tada during a Q&A session at the Leadership Summit. Someone asked her how she kept going despite her physical challenges. She responded:
"This is the only time in history when I get to fight for God. This is the only part of my eternal story when I am actually in the battle. Once I die, I'll be in celebration mode in a glorified body in a whole different set of circumstances. But this is my limited window of opportunity, and I'm going to fight the good fight for all I'm worth."
I love the perspective in that statement. "This is the only time I get to fight for God, so I'm going to fight the good fight for all I'm worth." This could be the mantra of every Pastor and Church Planter. It doesn't matter how hard it is, what the opposition is, how much we want to give up, we have to come to a place where we determine in ourselves to fight for all we are worth in the advancement of the Gospel.
Where are you today? Are you on the beach? The edge of a cliff? Are you in free-fall with God? You only have one shot, what's it going to be? Are you a beach boy or a cliff jumper? This is our one opportunity to impact the world, we don't need to be comfortable here, we will be comfortable for eternity. We don't need to take it easy, to be reasonable, to be measured. We need to hurl ourselves off the cliff with the Gospel on our lips and the sword of the Spirit in our hands and fight for all we are worth. Give it all you got my friends.