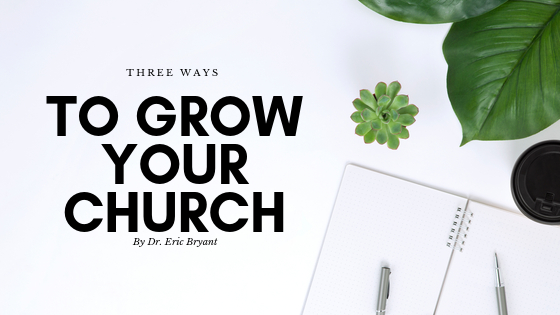 "And the Lord added to their number day by day those who were being saved…." – Acts 2:47
The early church was devoted to Jesus and to each other in the midst of persecution and every day new people joined their community!
What if we could become more like the early church?
What if our people grew to exhibit the fruit of the spirit in their life? What if we were able to reach new people? What if the people we reached grew so much in their faith that they were transformed in how they live and they helped their friends and family find faith too?
If you read the letters of Paul to the early local churches you will also notice that the early church also had its problems. The early church was plagued by immorality, heresy, and conflict.
We seem to have that part down! What if we could experience more of what we see at the end of Acts 2?
To be honest, we cannot have daily conversions without facing immorality, heresy, and conflict. If we are reaching the world around us, the ways of the world will be creeping into our community.
Ultimately, God grows His Church.
At the same time, we can make some adjustments to get out of God's way so He can move freely and powerfully in us and among us!

Here are 3 ways to Grow Your Church

1. Recalibrate your Sunday services for the unbelievers.
The church is not a service on Sunday. The church is not a building. Those who follow Jesus are the Church!
This is an important distinction. If we consider Sunday mornings to be more like the Sermon on the Mount than the Upper Room experience, we can make the adjustments needed to let God move freely.
Jesus spoke in the synagogues, but He also spoke in the countryside. In the crowd were his disciples along with those unwelcome in the synagogue – the prostitutes, the tax collectors, and those needing healing.
Is your Sunday service welcoming to the skeptic, the one who has doubts, the one who has struggles?
In his letter to the Corinthian church, Paul reminded them not to forget about the unbeliever in their gathering.
When we have those who do not yet believe in our Sunday gatherings, we will communicate the truths of Scripture with more clarity.
If the pastor and worship leader explains why we are doing what we are doing, we lead better.
Let me give you an example. Rather than assuming everyone there knows why we sing worship songs or even understands the lyrics, what if we invited our community to sing with us like this:
I want to encourage you to take advantage of this moment. No matter where you may be in your spiritual journey. Whether you like to sing or not. Whether you know these songs or not. I want to invite you to join us in singing. Music can be a transcendent experience – a moment that helps us leave the distractions of this world.
When the distractions are removed and we sing to God, well that changes everything. Our hearts and minds can be opened up to hear God's message for us today.
That's why we take time every week to sing. This isn't a concert. This isn't a show. This is an opportunity – an opportunity to connect with God.
That's why we do this! We lower the house lights and use haze and lights to help you focus on this moment – not the people around you and not the people on stage but to focus on who God is and who He wants you to become.
My life was forever changed in a moment just like this. It was in the midst of others singing to God that I became aware that I needed Him in my life! That's what I want for you!
So in this moment, try something: join us as we sing together!
Consider how that might communicate compared to our usual: "Welcome to the House of God! Let's stand and worship our Savior and give Him glory!"
When we explain why we are doing what we are doing and when we avoid Christianese or insider language or at least define our terms for those in the crowd who are not insiders, we are immediately more inclusive.
Here's another way to gauge your effectiveness on this. Does the 12 year old kid skipping children's church understand what is happening? If not, then we have some work to do to communicate more clearly and succinctly.
In doing so, we are helping those who do believe know how to communicate the truths of Scripture in a way that their disconnected family or friends will understand.
Ask yourself: what unintentional barriers are keeping us from having unbelievers attend our Sunday services?

2. Invite the disconnected to your Sunday services.
Many of our people do not invite their unchurched or de-churched friends or family because they assume they will not like it or understand it.
Once we begin recalibrating our services with the unbeliever in mind and cast vision to make the invitations, our people will follow our lead.
If we are not inviting people without faith then our people probably won't either.
Let's be honest, as pastors and church leaders our ministry can become incredibly busy just taking care of Christians!
Consider replacing yourself in one of your ministry areas so that you can have one night a week to engage with neighbors, extended family, or friends.
It could start with taking walks in the neighborhood or sitting on the front porch (rather than the back porch) so you can have natural ways to talk to other neighbors who may be outside as well. As we get to know them, it may not take long to move the conversations from superficial to spiritual.
One clever way I have seen pastors engage someone spiritually comes when our friend asks us what we do for a living. Sometimes revealing you are a pastor could threaten to end even the superficial conversations!
If your friend already feels you care for him or her, more than likely they will look beyond your vocation and continue the friendship.
Rather than keeping your identity a secret, when the time is right that revelation could be the very thing that takes your outreach efforts to the next level.
Here's how: invite your friend to be a "secret shopper" at your local church. When the timing is right, try something like this:
"As a pastor, I am always trying to help people connect with God and connect with the community. This Sunday we are trying to become a more welcoming community. Would you be open to checking things out and just letting me know the ways we did well and ways we could improve?"
If our friendship is genuine, this type of invitation is often accepted.
With your friend in the audience, I guarantee you will see everything with new eyes! You will notice so many ways to improve in your drive to the building, as you encounter the greeters in the lobby, as you notice everything said on stage and the slides on the screens. You will even prepare and deliver your message strategically and differently than you normally would knowing your friend is in the audience.
The follow-up conversation to their visit can be incredibly enlightening. It may also lead to their willingness to come back.

3. People Need to Serve More Than We Need Their Help
As new people begin attending our services, it is crucial we connect them into our community. 
One of the best ways for people to experience community and to get connected is to serve others with others.
An invitation to help as a greeter, an usher, helping with the lights, or serving with the children can all help people find their place with us.
Serving is also essential for spiritual growth.
In the New Testament, Paul went to great lengths to write about the importance of serving as a body and using our spiritual gifts. In one of his letters Paul writes:
"So Christ himself gave the apostles, the prophets, the evangelists, the pastors and teachers, to equip his people for works of service, so that the body of Christ may be built up until we all reach unity in the faith and in the knowledge of the Son of God and become mature, attaining to the whole measure of the fullness of Christ." – Ephesians 4:11-13
Asking people to serve knowing they need to serve gives us greater confidence and even urgency in our conversations with people. Rather than doing us a favor, we should approach people knowing that in inviting them to serve, we are doing them a favor. Serving allows them an opportunity to become the person God created them to be. 
Jesus spoke with great wisdom when he reminded his followers that when we lose our lives in serving others, we find our lives (Matthew 10:39). 
As people serve with us, they get to use their gifts and they have more ownership of their church family. They stay connected and they invite the disconnected to find a home with us. ~Eric
Dr. Eric Bryant wrote the book Not Like Me: Learning to Love, Serve, and Influence Our Divided World. This book has been used for small groups and sermon series. Eric serves as the Campus Pastor of Gateway Church in South Austin and shares free resources at www.ericbryant.org.
From 1998-2010, Eric served as part of the leadership team with Erwin McManus at Mosaic in Los Angeles, a church known for its creativity and diversity. The four years prior to that he helped plant a church in Seattle, WA.
Eric lives with his wife, Deborah, his son Caleb and his daughter Trevi near downtown in Austin, TX.