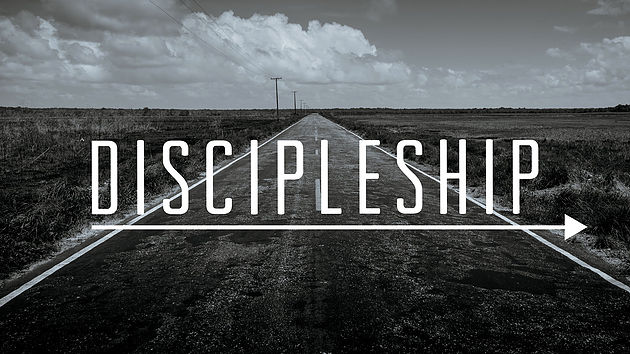 When you think about disciple-making in your context, what are the essential outcomes that you are looking for? I recently started a new discipleship group using the Followers Made process developed by Brian Phipps while he was at Westside Family Church in Kansas City. Now Brian leads Disciples Made, a ministry whose vision is to launch 50 disciple-making movements in 50 cities (disciplesmade.com). Two primary outcomes from the Followers Made process is character and calling. In other words, becoming more like Jesus and clarifying plus engaging in your purpose for existence. The practices of Bible reading, journaling, accountability, book reading, discussion, community & prayer are all engaged in for the purpose of producing those two outcomes.
We read of Jesus' call to Simon & Andrew In Mark 1:17, "Follow me and I will make you become fishers of men." In this passage he lays out three outcomes of being a disciple: (1) being with Jesus, (2) transformation, and (3) living out their higher calling. While there can be many varieties of disciple-making, as long as you are seeing Jesus' outcomes to your disciple-making, you're doing okay!
Here are some questions to process with your leadership team:
What are the key outcomes to our disciple-making process?
What are the essential activities that will produce those results?
Will we have different phases to our disciple-making process? (e.g. new believer, moving from believing to following, equipping reproducers, etc.)
How long will each phase of our disciple-making take?
What are the best formats at each phase? i.e. When will we do 1-1? When will we meet in small groups? When will we use classroom teaching? (I've got some opinions on this one! But I know that different ministries are effective with different formats!)
What resources will we use for each phase of disciple-making?
When I came to Venture Christian Church, our disciple-making ministry was like a shopping mall, with lots of options for classes, mentoring, 1-1 discipleship, workshops, etc. And each ministry used different material. There was NOT a "Venture way" of equipping reproducing disciples. After testing a few different resources / methodologies, we're narrowing down the core of our process so it is simple and clear for someone to map out their growth plan.
In a recent series called "Church 2.0", Venture's lead pastor, Tim Lundy, presented a simple and clear diagram based on the Great Commission that shows the progression of moving from being uninterested and distant, to being a discipler of others:

I'd be interested to hear what you've found to be the most clear and effective methodology for making disciples who multiply and make other disciples! Drop me a line at dave@venture.cc
Dave Stewart
Discipleship Pastor
Venture Christian Church
Los Gatos, CA